Short. Visual. Readable.
Little Mustard Seed Library supports beginning readers. Our books are simply designed for all ages to read... and write!
We are using a Kickstarter campaign to publish 3 high interest digital books for beginning readers. Our true mission is to create short, visual content to keep beginning readers engaged who take a little longer to learn. YOU are invited to join us as a Little Mustard Seed author! Our 8- to 12-page photobook format is ideal for supporting readers who need a little extra help.
Use our sample books, template, and online courses to learn how to use and contribute to the Little Mustard Seed Library. 10 lucky Kickstarter backers will even get the chance to become published authors in our series!
Check your inbox to confirm your subscription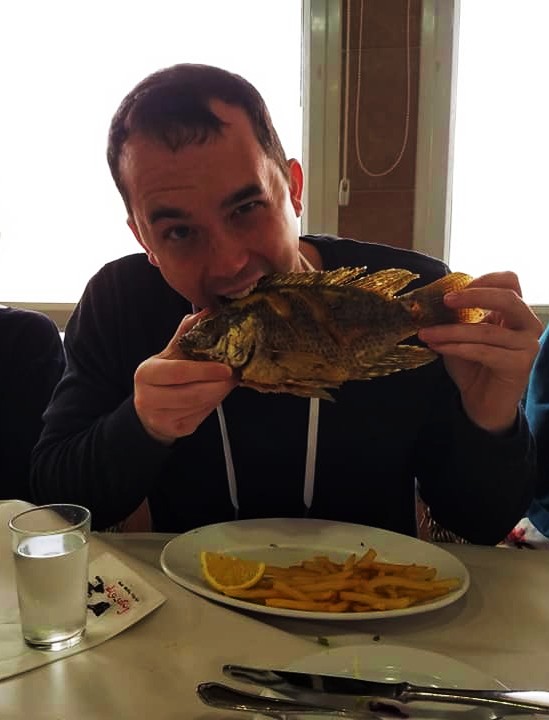 I am the author of three Little Mustard Seed Books on biblical geography:
Jesus in Bethlehem and Judea
Jesus in Galilee
Jesus in Jerusalem
In 2019, I joined a pilgrimage to the Holy Land including Bethlehem, Judea, Galilee and Jerusalem. In this photo, I am eating St Peter's fish from the Sea of Galilee.
To share my experience, I posted a series on social media with photos and explanations of the importance of each location. Many thanks to The East Ohio United Methodist Foundation for your support!
Editor Meagen Farrell wanted to share my photos and explanations, adapted for her Sunday school class of 1st to 3rd graders (Catechesis of the Good Shepherd Level 2).
We used the Little Mustard Seed Book template to create three short books. Editing my writing for beginning readers was harder than I realized!
This is a great collection for any Christian home, school, or library. However, in order to add them to official collections, we need an ISBN and copyright filing. If our Kickstarter is successful, we can publish each title as a printable PDF, eBook, and read-along video.
Back our Kickstarter to support beginning readers, enjoy original photos of the Holy Land today, and imagine what it was like when Jesus walked on Earth.
Make your own Little Mustard Seed Book!
With your Kickstarter support, we will be able to:
Publish two online courses: "Reading with Little Mustard Seed Library" for FREE, and "How to Write a Little Mustard Seed Book" for $19.99.
Update the Little Mustard Seed Book template for 2022! (Last edition is from 2010)
Pay fees and format Pastor Quincy's 3 printable books into ePub and video formats for school and library collections, plus the Little Mustard Seed Books of 10 lucky Kickstarter backers.
Share our time with you in author readings and editing! We want to support your creation of more Little Mustard Seed Books to

spread the love of reading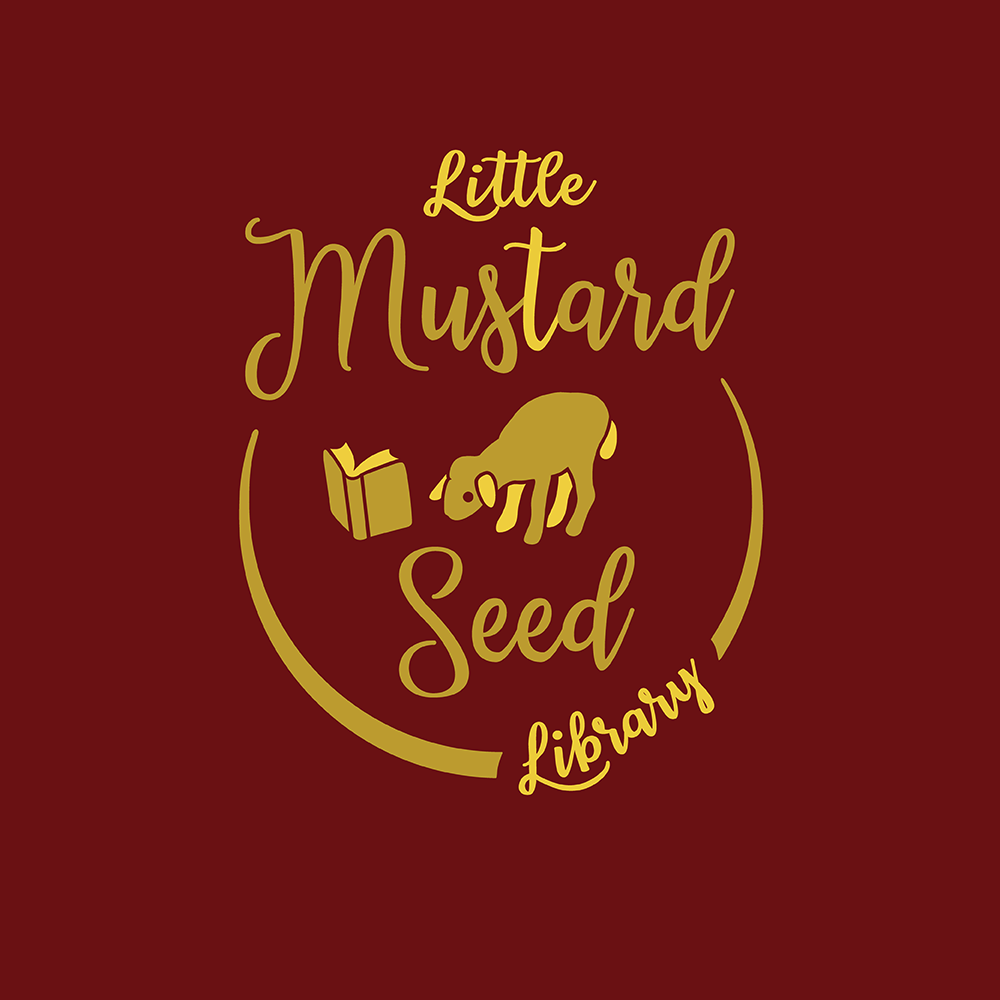 Coming Soon!
With your Kickstarter support, we will be able to build TWO courses, and provide editing for 10 new Little Mustard Seed Library authors.